Student Salsa Team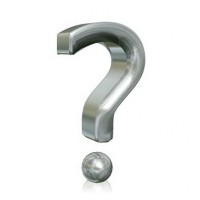 This Could Be You!
Ever dreamt of being part of a dance group? Ever imagined yourself on stage? Ever wanted to improve your dancing while having fun? Our team still has room for you to join us for the season. Requirements: A passion for dance, a willingness to learn & work hard, a positive attitude, the ability to work as part of a close group, a strong sense of commitment. No partner or dance experience required! For details call 250-881-6141 or email director@calientedance.com.
Bradley Bachmeier
Brad has always been a music enthusiast having taught himself how to play a number of instruments including guitar, bass, piano and saxophone. After being introduced to salsa he rapidly became enthralled by it, fascinated by its musical structure and significance. "Salsa has quickly become a passionate hobby of mine. I am very excited to learn more about salsa as a dance and culture."
Charmaine Catroppa
"After giving birth to my wonderful daughter, now 4 years of age, I needed to find something I could do for myself that made me feel feminine and kept me in shape. Through the help of my neighbor, I found Salsa Caliente and have never looked back!"
Chris Sundstrom
This is Chris' fifth year with the Salsa Caliente's Salsa teams and his sixth year with our Bachata team. He has performed in New York, Seattle, Portland, Vancouver and Victoria and is excited to be returning for another amazing season. Chris began dancing seven years ago with Cuban Salsa and has expanded his horizons with Salsa Caliente to include NY and Puerto Rican On2, LA On1, Cha Cha Cha, Son, Plena, Bachata, Merengue and several other styles. "Live, love, learn, dance!".
Diane Lehmann
Diane has been dancing most of her life and found salsa when she moved to Victoria to study physics. "I am excited to finally have the time to join the team and am looking forward to improving my salsa dancing!"
Etienne Leclerc
I find in Salsa a fascinating blend of art, science, culture, and communication; studying it at Salsa Caliente is a truly exhilarating experience.
Francois Lemieux
Frank's first exposure to Salsa was a beginner class in mid-2013. He quickly developed a passion for it and auditioned for one of Christina's teams. He spent the subsequent years enhancing his skills and building friendships as a member of Salsa Caliente. In 2017, Frank was ecstatic to learn that he once again had the privilege to dance on one of Christina's amazing teams. "I have enjoyed my time with Salsa Caliente; Christina and her extremely supportive dance teams have been able to transform me from fence post to dancer in an outstandingly short amount of time. I look forward to the challenges that the future will present."
Kimberly Davidson
This is Kim's second year on the Student Team. She's enjoyed learning, improving, and dancing throughout her time with Salsa Calienté. "I have learned and improved so much in my dancing, as well as made some really meaningful friendships on the team, and can't wait to do more!"
Logan Bakker
Bio coming soon!
Michelle Dzbik
Michelle has had a passion for music and dance for as long as she can remember. This passion has grown over years of playing violin, singing, and dancing ballet and jazz. She tried salsa for the first time a few years back and got hooked right away. "I am looking forward to improving my skills and getting to know my teammates better as a part of the Student Salsa & Bachata Teams!"
Pamela Schmitt
A few years ago, Pamela, having never done partner dancing, decided to try a beginner salsa dance class for fun. Since then, she has been hooked on this wonderful dance. "Salsa dancing has this amazing way of combining music, great people, and exercise that can't be found anywhere else". This year Pamela is looking forward to continuing the journey with Salsa Caliente and to having more fun with dancing. She'll see you on the dance floor.
Shaylee McLaren
Shaylee's sister took her to a beginner's salsa class just for fun and it was so amazing that she decided to audition for one of the teams. "The music is great and the friendly atmosphere is even better. I'm looking forward to learning more about salsa and having fun with the team!"
Travis Moffat
During his first year of post secondary education studying physics, Travis discovered a huge passion for all things musical. It was not long before he was playing violin, singing, and after trips to South America and Italy, dancing Salsa! "I really enjoy the depth of the underlying structures in salsa and look forward to building up my musicality and skill with such a wonderful and supportive salsa community."