Student Salsa Team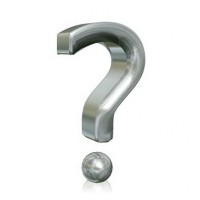 This Could Be You!
Ever dreamt of being part of a dance group? Ever imagined yourself on stage? Ever wanted to improve your dancing while having fun? Our team still has room for you to join us for the season. Requirements: A passion for dance, a willingness to learn & work hard, a positive attitude, the ability to work as part of a close group, a strong sense of commitment. No partner or dance experience required! For details call 250-881-6141 or email director@calientedance.com.
Adrian Wilson
Photo & bio coming soon!
Allister McRae
Bio coming soon!
Charmaine Catroppa
"After giving birth to my wonderful daughter, now 4 years of age, I needed to find something I could do for myself that made me feel feminine and kept me in shape. Through the help of my neighbor, I found Salsa Caliente and have never looked back!"
Douglas White
Photo & bio coming soon!
Etienne Leclerc
I find in Salsa a fascinating blend of art, science, culture, and communication; studying it at Salsa Caliente is a truly exhilarating experience.
Jason Grenier
Jason started taking lessons at Salsa Caliente in June 2016 to try something new. With next to no dance experience, he quickly challenged himself by joining the performance training team in September 2016 and then another training team in December 2016. "It is a challenge. I have good days and bad days, but I enjoy myself regardless. I was told by another dancer that once you get around the learning curve, salsa is well worth the effort. So that is what keeps me going."
Jennifer McGibbon
Jennifer joined the UVic Ballroom Club in January 2015. She fell in love with salsa and decided to try the Salsa Caliente auditions in January. Jennifer can't wait to share her love of salsa with her teammates and the salsa community around Victoria. "I'm so excited to be a part of something new and different and that I've never done before!"
Logan Bakker
Bio coming soon!
Michelle Dzbik
Michelle has had a passion for music and dance for as long as she can remember. This passion has grown over years of playing violin, singing, and dancing ballet and jazz. She tried salsa for the first time a few years back and got hooked right away. "I am looking forward to improving my skills and getting to know my teammates better as a part of the Student Salsa & Bachata Teams!"
Naomi Cheah
Photo & bio coming soon!
Pamela Schmitt
A few years ago, Pamela, having never done partner dancing, decided to try a beginner salsa dance class for fun. Since then, she has been hooked on this wonderful dance. "Salsa dancing has this amazing way of combining music, great people, and exercise that can't be found anywhere else". This year Pamela is looking forward to continuing the journey with Salsa Caliente and to having more fun with dancing. She'll see you on the dance floor.
Travis Moffat
During his first year of post secondary education studying physics, Travis discovered a huge passion for all things musical. It was not long before he was playing violin, singing, and after trips to South America and Italy, dancing Salsa! "I really enjoy the depth of the underlying structures in salsa and look forward to building up my musicality and skill with such a wonderful and supportive salsa community."